CRC Selects Maps to Send to Legislature
Citizen Redistricting Committee has selected their maps to send to the Legislature. You can find them here: CRC Adopted Maps. These maps have been sent to Dr. Cottrell at the University of Georgia for evaluation for partisan fairness and other criteria. We expect those results back within 7 days.
New Mexico In Depth Article on Redistricting
Pueblo map seeks to spread power, but Republicans fear loss of New Mexico House seat.
Advocates laud state's new approach to decennial redistricting processing
Advocates laud state's new approach to decennial redistricting processing, By Robert Nott
First glimpse of proposed New Mexico redistricting maps shows many options
Article in the Santa Fe New Mexican: First glimpse of proposed New Mexico redistricting maps shows many options
Second Round of CRC Public Meetings
Second round of public meetings of the Citizen Redistricting Committeeare set for September 28 - October 8. They will receive input on the proposed concept maps.
See the meeting schedule here: CRC Public Meetings.
New Mexico Legislative Redistricting Page. Great historical info including 2012 maps. Also links to current action.
Want to submit your own redistricting for New Mexico?
The portal for public input will remain open all the way through the Legislative Special Session on Redistricting.
NM's Citizen Redistricting Committee
See Gallery of Submitted Maps/Comments
Draw/Submit Your Own Maps/Comments
Get Help Drawing Maps with Districtr
There are ongoing trainings on how to create maps and Communities of Interest (COIs) and how to otherwise make your voice heard to the Citizen Redistricting Committee.
The MGGG Lab at Tufts University has been contracted to provide the New Mexico public with the tools to develop its own maps with the Districtr program.
Want to draw and submit your own New Mexico redistricting maps? Join mapping experts for a training on how to do so in English or Spanish throughout the months of August and September. Details and schedule here
You can also learn lots more about the redistricting process and the Citizen Redistricting Committee by visiting the link here
Read about details of the software (PDF).
Want to know more about the Tufts Lab and redistricting? Politico Magazine: Is Gerrymandering About to Become More Difficult?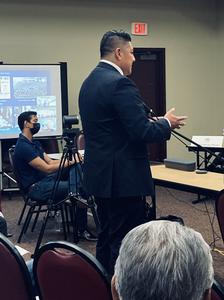 All Pueblo Council of Governors Redistricting Presentation, 8/14/21
Casey Douma of Laguna Pueblo, co-chair of the All Pueblo Council of Governors' redistricting committee addressed the Citizen Redistricting Committee on August 14 at the Albuquerque Indian Pueblo Cultural Center. We share Mr. Douma's informative presentation here.

Citizen Redistricting Committee Website
The Citizen Redistricting Committee has its own website. All you want to know about the CRC including its public input portal. NMRedistricting.org
NM First, NCSL, Thornburg Foundation Media Briefing
Let Redistricting Committee Do Its Job
June 28, 2021: Let redistricting committee do its job By: Dick Mason
Watch the Princeton Gerrymandering Project Training Sessions
The Princeton Gerrymandering Project is providing 5 trainings on redistricting for the Citizen Redistricting Committee; As they are completed they will be posted on the Princeton website. Watch them there: New Mexico Redistricting Trainings.
All Citizen Redistricting Committee appointments have been made
See this document: CRCappointments.docx.
Fair Districts for NM is issuing the following statement:
Fair Districts for NM (FDNM), a broad coalition of 26 New Mexico organizations, looks forward to working with the Citizen Redistricting Committee (CRC) to continue to assure that the redistricting process is fair, transparent and equitable..
FDNM is concerned about the lack of cultural and geographic representation on the CRC. We suggest that the CRC address this issue in their work plan.
Redistricting Webinar: People Powered Fair Maps
April 29, 2021:
In a webinar on redistricting, Justice Chavez gave a brief summary of the Citizen Redistricting Committee created by SB304. Peter Wattson discussed other states with similar redistricting models, and gave advice on what we can do to prepare even before the CRC starts.
Documents for the webinar:
Let's Get It Done
3/12/21: Independent redistricting still alive: let's get it done. by: Santa Fe New Mexican Editorial Board
New Mexico Redistricting Reform gets National Coverage
The Hill: New Mexico legislature advancing bipartisan redistricting reform.
Redistricting Rock Stars Video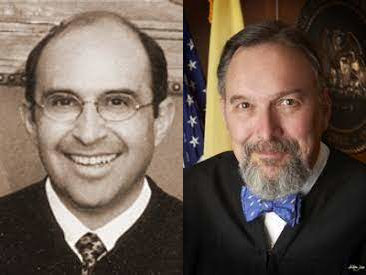 Recording of the Webinar Redistricting Rock Stars, Tuesday, January 12, 6:30pm.
See FDNM with Redistricting Task Force Chairmen former NM Supreme Court Justice Edward Chavez and former NM Appeals Court Judge Roderick Kennedy as we discuss how the Chairmen foresee the Task Force's findings affecting redistricting reform at the legislative session. We also discuss the Redistricting Act, the Senate bill for redistricting reform. Hosted by the League of Women Voters New Mexico President, Hannah Burling.
Report of the New Mexico First Redistricting Task Force
Read the Task Force's report here: Redistricting Taskforce in New Mexico.
Fair Districts PowerPoint
View the PowerPoint here: FDNMPowerPointTempB.pptx.
Video: Two NM Senators Speak on Redistricting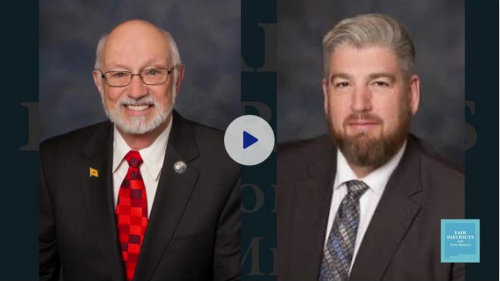 Video: Redistricting in New Mexico: A Troubled History & Opportunities for Change
Writer and reporter Gwyneth Doland, of New Mexico In Depth, speaks about the historical aspects of redistricting in New Mexico, how they impact redistricting today, and what we might expect in redistricting 2021. Doland is the author of Redistricting NM 2021; A troubled history and opportunities for change.
View the video of our webinar on Redistricting in New Mexico.
Research & Polling presentation to New Mexico Legislative Council
Research & Polling presentation to New Mexico Legislative Council (PDF, 1.5M) from January 19, 2021.
2020 New Mexico Redistricting Survey
Results of a poll on public views on redistricting reform by UNM Center for Social Policy. In some cases the presentation compares the public views with those who applied to be on the Redistricting Task Force:
2020 New Mexico Redistricting Survey.
Resources for Action
Downloadable Articles and Info.
Themes for Op/Eds and Letters to the Editor.
You can get legislator contact information from the New Mexico League of Women Voters.
Links